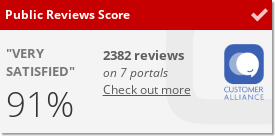 Offer our "Saveurs" gift box for 119 € for 2 people.
Offer our "Escape for 2 midweek" gift box for 309 € for 2 people..
Offer our "Evasion" gift box as a gift for 229 €* for 2 people.
Hotel Fleur de sel - Noirmoutier hotel-restaurant
The hotel « Fleur de Sel » is a delightful hotel situated away from the lively harbour in a quiet landscaped park between the salt marshes and beaches on the island of Noirmoutier.
This large house which is typical of the Noirmoutier region, built around a lovely pool with jacuzzi and a Mediterranean garden, will be your chic, snug nest during your holiday with your partner or family.
« Fleur de Sel » boasts an elegant, seaside decor with 35 rooms offering all the comfort you would expect of a 3-star hotel.
The restaurant offers modern, inventive cuisine inspired by Mediterranean and seaside tones. You can enjoy the home-made dishes prepared with fresh ingredients sourced locally on the terrace or in the large dining room.
The hotel will be open till the 31th of October (included) and the restaurant will be closed from the 27th of September